Related Products
High Frequency Series (30-100KHZ)
Model
JL-5
JL-15
JL-25
JL-30
JL-40
JL-50
JL-60
JL-80
Input power desire
Single phase 220V 50/60HZ
3 phase 380V 50/60HZ
Oscillate power max
5KW
15KW
25KW
30KW
40KW
50KW
60KW
80KW
Max input current
20A
37A
24A
38A
48A
65A
80A
105A
Oscillate frequency
100-250KHZ
30-100KHZ
30-80KHZ
Cooling water desire
>0.2MPa 2-6L/Min
0.3Mpa≥6L/MIN
Duty cycle
100%
Net weight
19kg
21kg
28kg
25kg/23kg
35kg/30kg
45kg/30kg
50kg/30kg
80kg/85kg
Hot Sale Portable High Frequency Induction Heater For Steel
Heating Temperature: 2500ºC
Can be used to hardening, tempering, annealing, welding, melting, forging etc.
This machine has special requirement for cooling water, please pay attention to this.
Product Description
Main characteristics
Adopting MOSFGT and IGBT inverting device, tracking frequency automatically
High frequency, heated quickly, its power consumption is only 20%~30% of electronic tube induction heating machine and other heating style.
Security and reliability, the equipments have the secure voltage and it's secure to operate
Manual, automatic regulating automatically, it can protect itself from over voltage, over current, lack of water, phase fail, over hot, etc
It has no open-fire, noise and pollution, be suit for the environmental protection and fire, improve the image of the company.
Recommend usage: Weld, forging, hot cooperation, melting, quenching, annealing etc
Technical Parameters
Model

JL-80KW

I

nput power desire

3 phase 380V




50-60KHZ

O

scillate power max

80KW

M

ax input current

105A

O

scillate frequency

30-80KHZ

C

ooling water desire

0.5Mpa≥6L/MIN

D

uty cycle

100

%

4

0°C

D

imensions




(L*W*H)

G

enerator

750*460*870mm

Transformer

950*450*500mm

N

et weight

80kg/85kg

C

able length

2-6(Meters)
Machine Photo
Machine Photo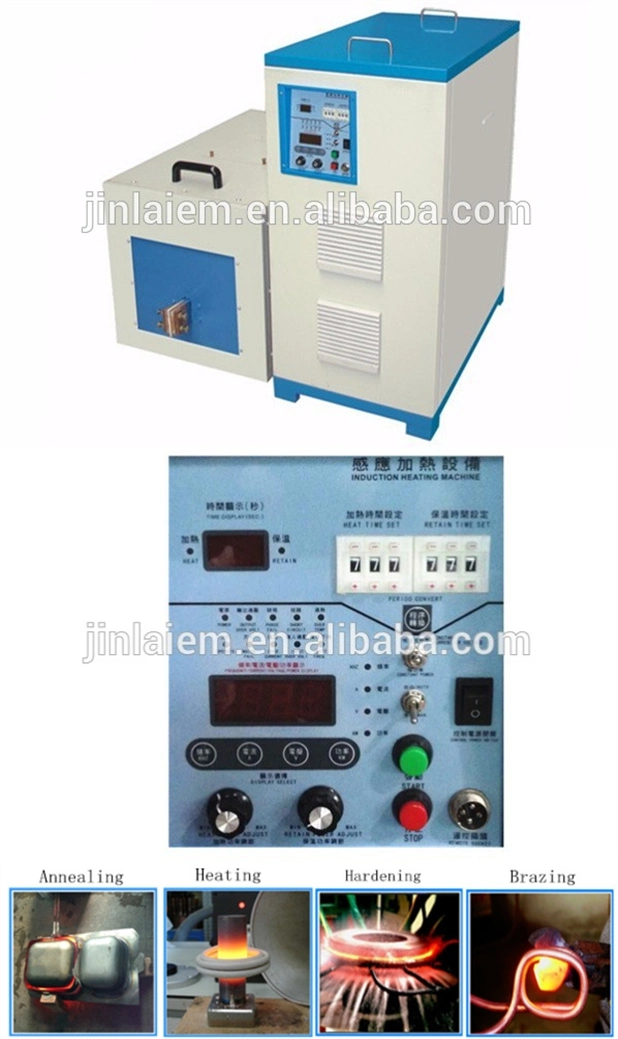 Our Induction Heating Machine with multi-protective functions to over-voltage, over-current, over-temperature, water fail, phase fail and is safe and reliable.
Lower power consumption, the IGBT technology save 15-30% energy, 100% full load, working 24 hours continuously.
Company Information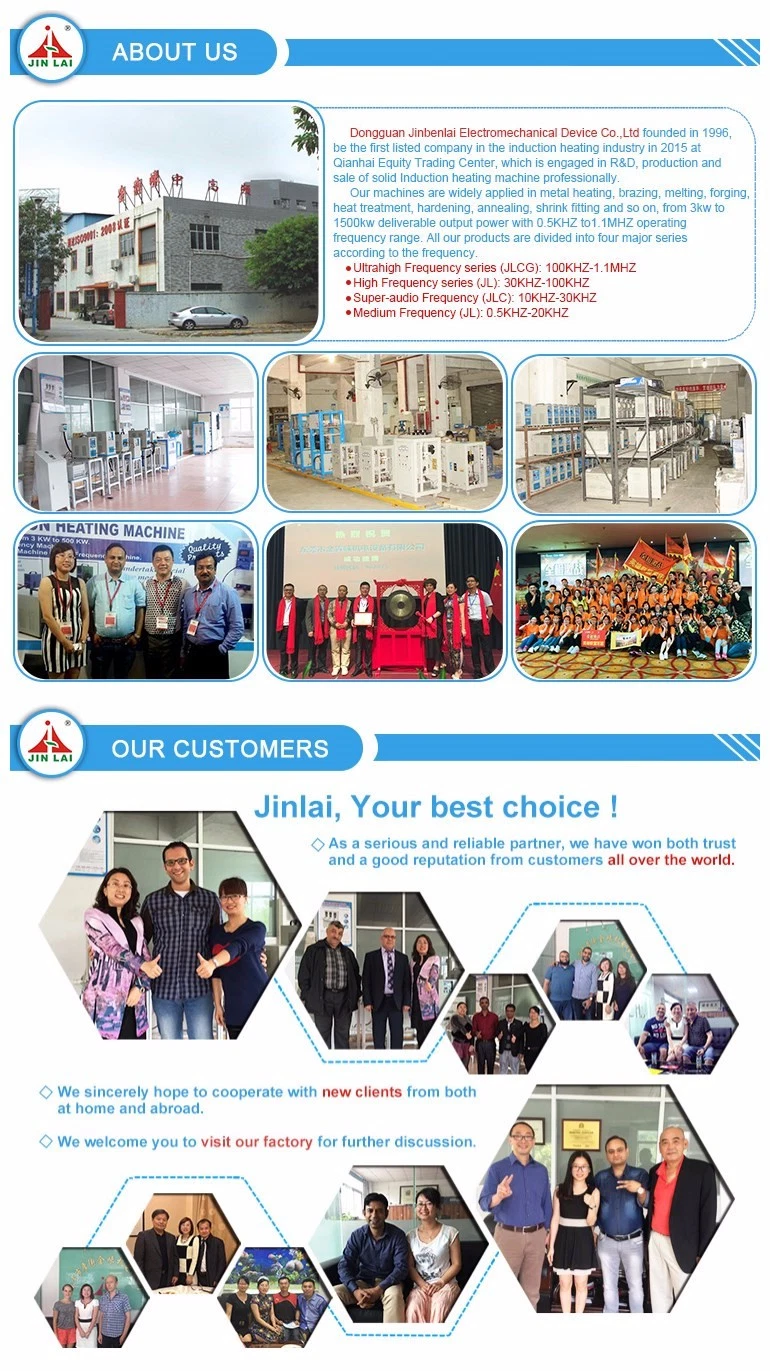 Our Services