China Hot Sale Billet Heating Induction Heating Machine GYM-100AB
What is induction heating?
Induction heating is a fast,efficient,precise and repeatable heat treatment method for heating metals or other electrically-conductive material.Material is a metal such as steel,iron,brass,aluminum,alloy,copper,stainless steel,tungsten,nickel,precious metals,silver,zinc,gold and etc.or be semiconductor such as silicon carbide,carbon or graphite.
How does induction heating Working?
Induction heating is the process of heating an electrically conducting object (usually a metal) by electromagnetic induction, where eddy currents (also called Foucault currents) are generated within the metal and resistance leads to Joule heating of the metal.
In a basic induction heating setup shown at right, a solid state RF power supply sends an AC current through an inductor (often a copper coil),and the part to be heated (the workpiece) is placed inside the inductor. The inductor serves as the transformer primary and the part to be heated becomes a short circuit secondary. When a metal part is placed within the inductor and enters the magnetic field, circulating eddy currents are induced within the part.
What is induction coil (inductor)?
An Induction coil,also called a inductor,choke or reactor,is a passive two terminal electrical component that stores energy in a magetic field when electric current flows throw it.And inductor typically consists of an insulated wire wound into a coil around a core.
Induction Heating System Main component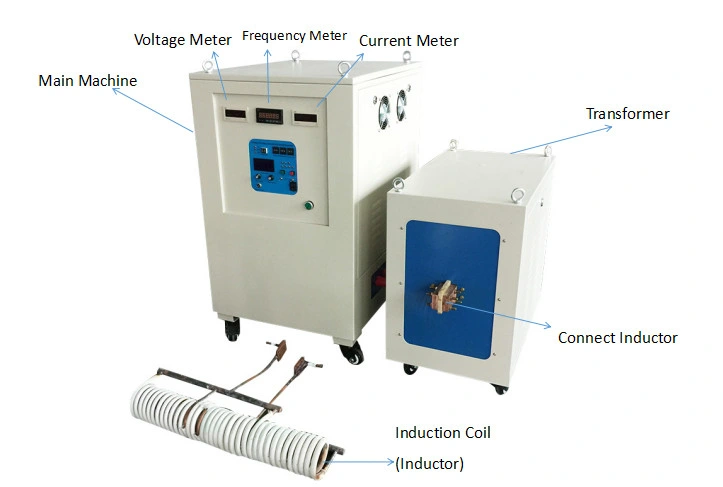 Induction heating system Division
Induction Heating Machine 100KW
Parameter:
Model

GYM-100AB (Three phase)

work power

340V-430V

Maximum input current

150A

Output power

100KW

fluctuating frequency

1-10KHZ

output current

400-4000A

the flow rate of cooling water

0.08-0.16Mpa 10L/Min

water temperature protection point

50C

product size

main : 820x600x1060mm

transformer : 870x430x750 mm

net weight

main : 110gks

transformer : 79.5kgs
Delivery Time: within 7 workdays.
Shipping Term:By sea,By air,by express.

Extra accessories accept choose,
1>Chiller
2>Customer design Coil
3>Infrared Thermometer
4>Back-up Electronic Boards
5>Forging Furnace,Melting Furnace,Hardening Fixture
Machine Application photo&Packing Photo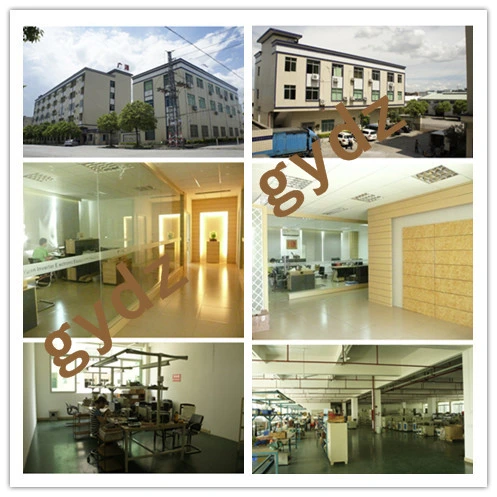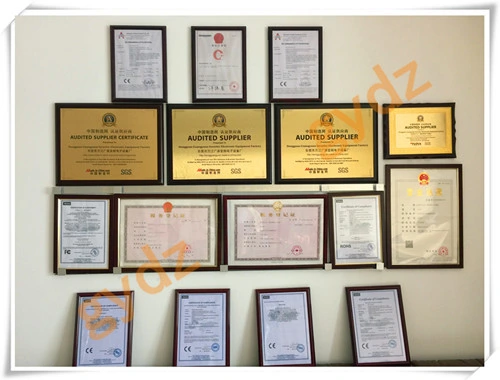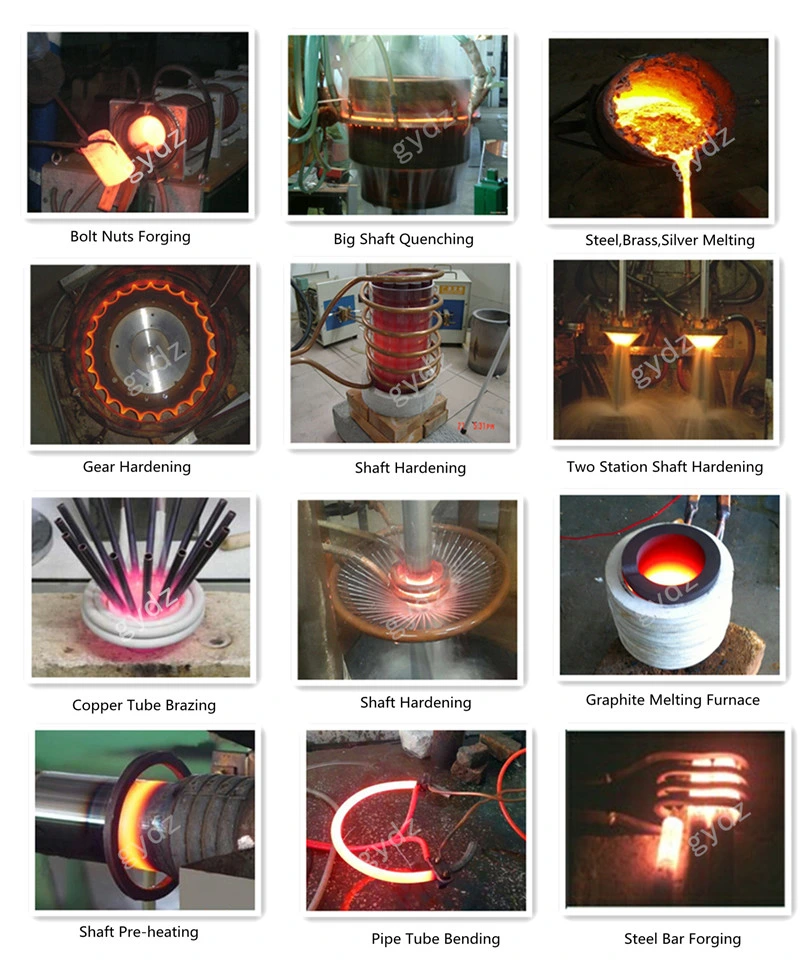 About service question:
Q: Why choose GuangYuan Company?
A: We are manufacture which had in this filed for nearly 20 years.No matter quality,
price,service,delivery time,we all have large advantage.
Q:How to choose suiteble machine?
A:You can tell us your application,need forging,hardening,welding,melting or other,
pass me workpiece material & size,Temperature requirement and heating time requirement.
Then we will recommend fit machine for you reference.
Q:How about the machine payment term&delivery time&Shipping term?
A: Our company payment term accept T/T,Western Union,L/C and so on.Small machine delivery
time is 3~7 workdays.Big machine delivery time 15~25 workdays.Shipping term accept EXW,FOB,
CIF and so on.
Q:How about the machine warranty?
A:Our goods support one year warranty not by personal purpose,support technical service all life.
During the warranty,if machine have problem need change spare parts,we can replace for you charge free.